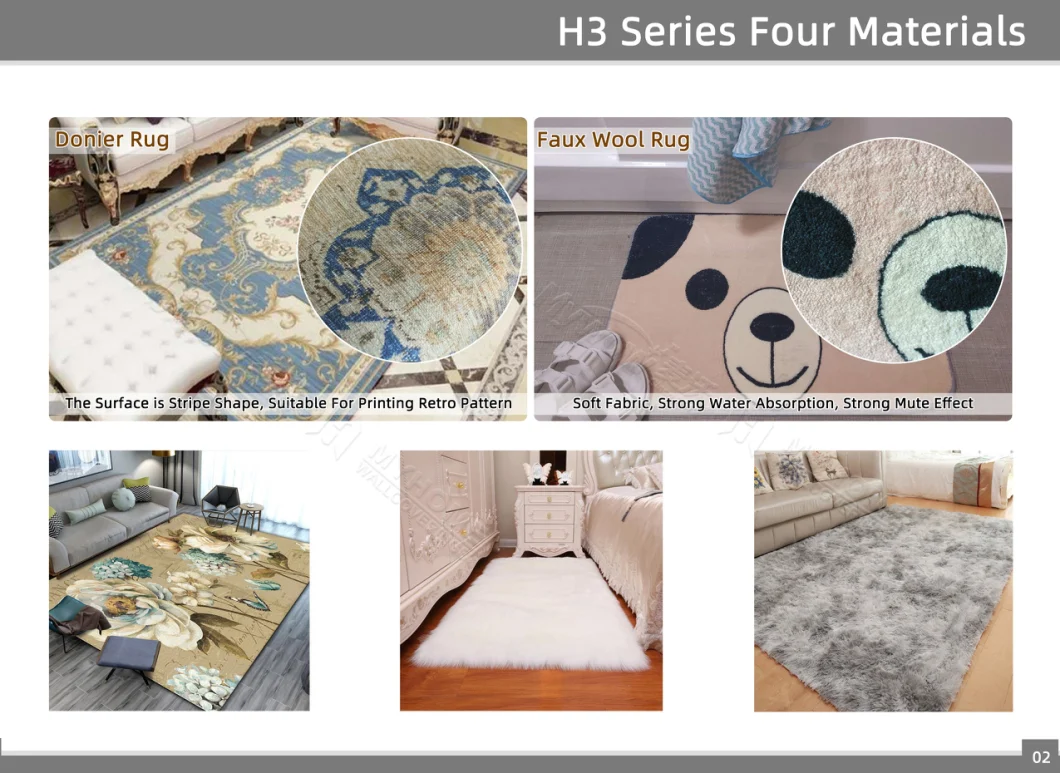 Shinning Floor Rugs Home Area Carpet Rug for Living Room
After a long day at work, your feet need a well-deserved break. You might relax on the couch with a refreshing beverage and stare at the floor hoping you'll never have to walk on the hardwood again. What if you had something on the floor to make it sparkle and shine? If you thought about putting down an intricate and dazzling rug, you're on the right track.
Available in any shape/ size/ style: Our rugs offer a wide range of choices to blend well with any theme you have in your mind. We can provide you with endless vibrant colors and special sizes. Bring custom rugs into your home and give it that flair to pump up the party.
Genuine and high-quality lamb fur: Give your plain floors a sense of style with rugs made of genuine wool fur. They're soft and luxurious, made with the greatest care and highest quality. Indulge in the light and delicate fabric that you can place anywhere in the house.
A treat for you! It's a vacation for your feet and a treat for your eyes. These modern, stylish pieces range in style, shape and design giving our customers a chance to choose how they want to express their personality.
These pieces are so soft, you might even want to cuddle up on the floor. Make your home cozier than it already is. Adding this touch of color and splendor can enhance the homey feel of your favorite rooms in the house. Create an adventure with the way you design your home and express who you are. Bring your home to life with extravagance.