We can manufacture men's hair replacement system and women's wigs (hand tied). Our hair replacement is as following Description:
(1) The base size: We can make any base size as per your request, such as 6x8, 7x9, 7x10, 8x10 or any size.
(2) The base type: We can supply four major bases: Mono base, Mono base with Swiss lace front, all lace base system and skin base system. And we can use other materials as your request, such as Swiss lace, Fine mono, Super fine mono, Fine welded mono, Welded mono, French lace, Super fine welded mono.
(3) The base charts: We can supply Yellow, Flesh, Light pink, Dark pink, Brown, Black.
(4) Hair style: Left crown, Right crown, Center crown, Left part, Right part, Center part, Left 1/2 part, Right 1/2 part, Pompadour freestyle.
(5) Waves & Curls: 0.2cm, 0.4cm, 0.6cm, 0.8cm, 1.0cm, 1.2cm, 1.5cm, 1.8cm, 2.0cm, 2.2cm, 2.5cm, 3.2cm, 3.5cm.
(6) Density chart: Extra light 50%, Light 80%, Light/Medium 100%, Medium 130%, Medium/ Heavy 150%, Heavy 180%.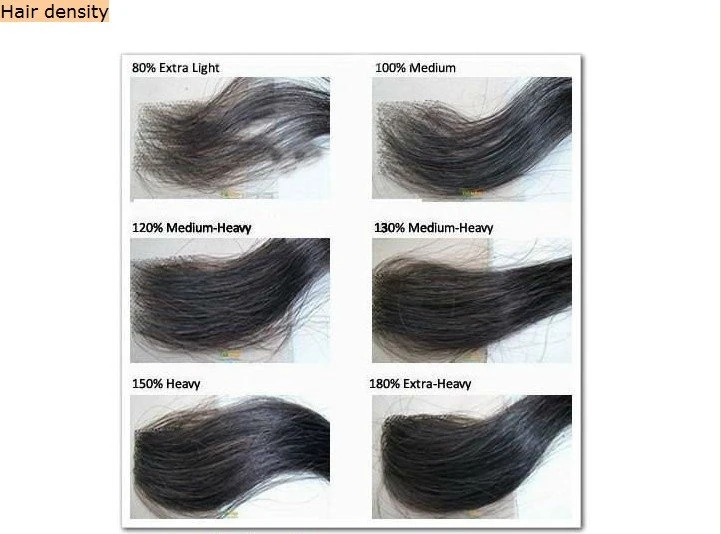 (7) Hair length: The common orders are about 6". We can make any length from 4" to 30".
(8) Hair type: We use human hair and synthetic hair. Human hair is Chinese human hair and Indian hair. Synthetic hair is Japanese Kanekalon fiber. European hair are supplied by the customers. We are able to process on hair material or hair samples supplied by you.
(9) Grey hair: It includes total % of grey and extra % of grey.
(10) Hair sample: We will make the hair as per your hair sample.
(11) Hair color: If you haven't hair sample, you can tell us the required hair color from your color ring or our color charts. And we can make Hi-Light color on the pieces.
(12) Scalloped front: We can make different scalloped front.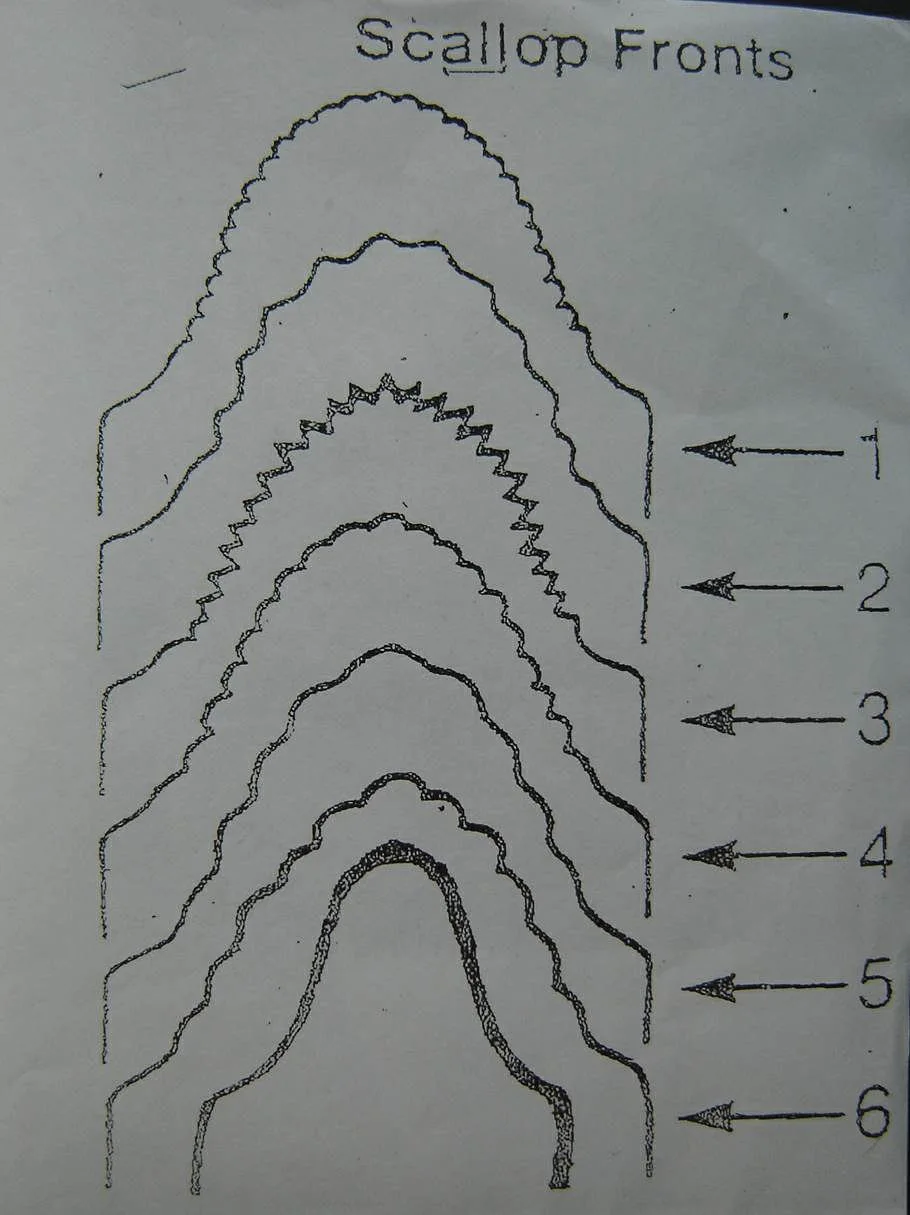 (13) Type of binding: You can write in the order forms that the type of binding, such as PU or other materials.
(14) The knots: We ventilate the hair with different knots for different use, such as single knots, double knots, split knots and double split knots. And we can bleach the knots in the fronts.
Looking forward to receiving your any request