--Material :cotton/polyester/viscose
--Size:60x130cm
--Size:90x150cm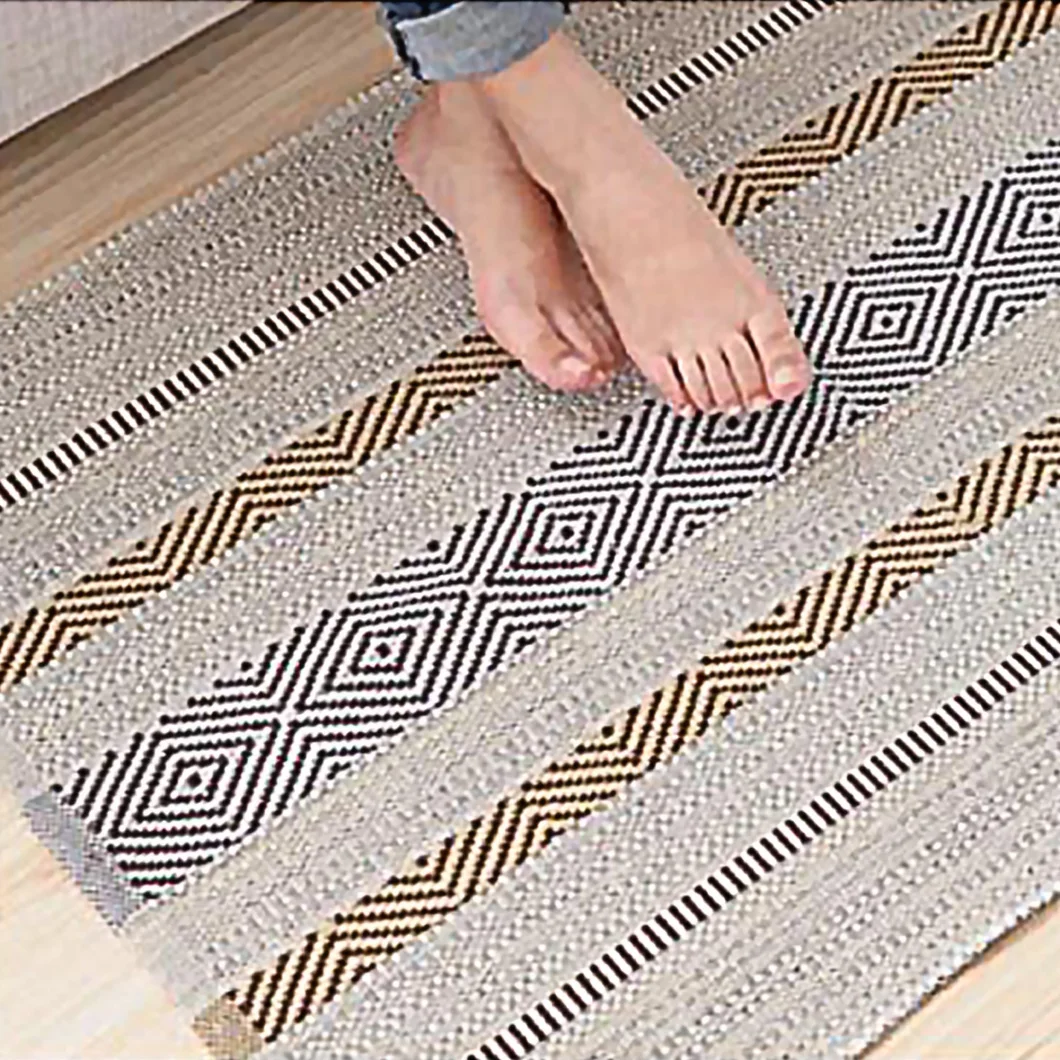 --Material :cotton/polyester/viscose
--Size:60x130cm
--Size:90x150cm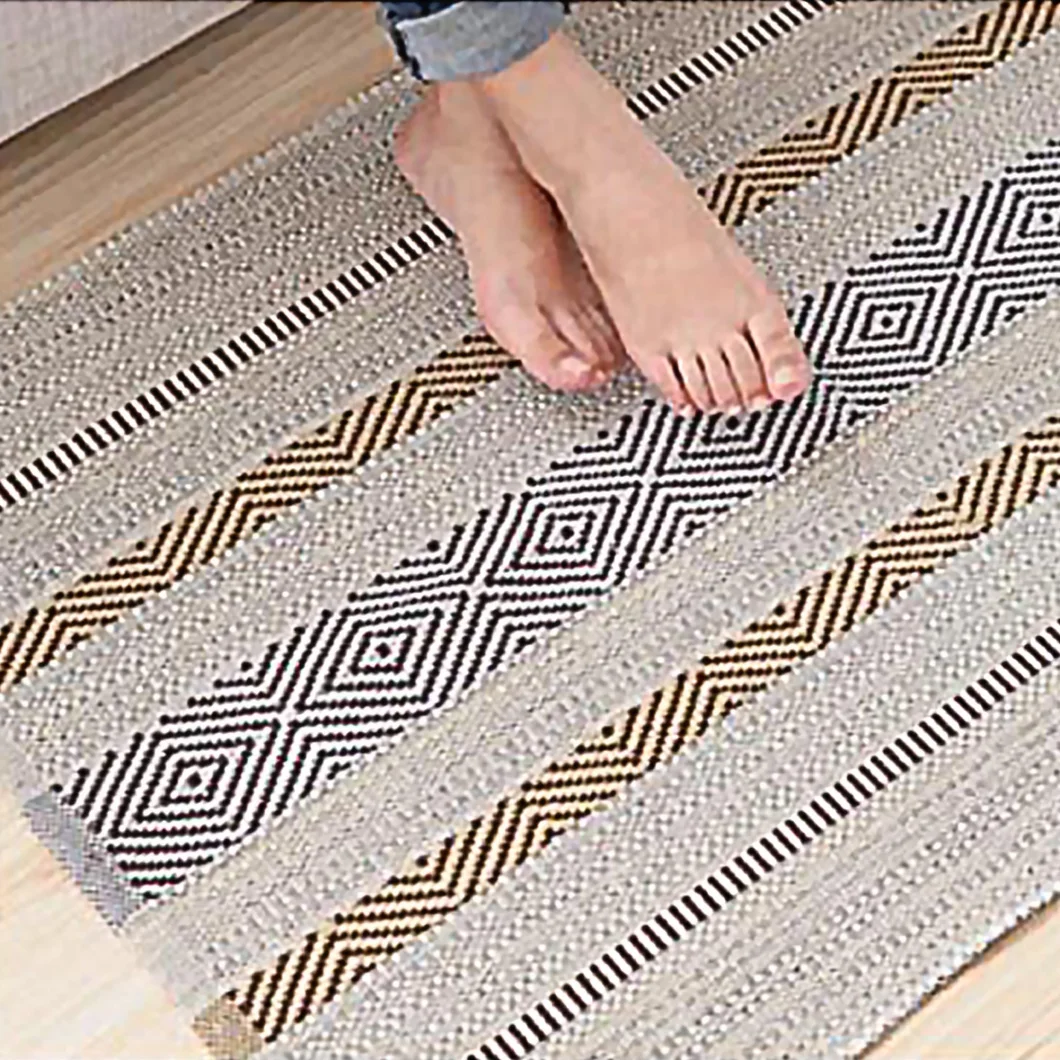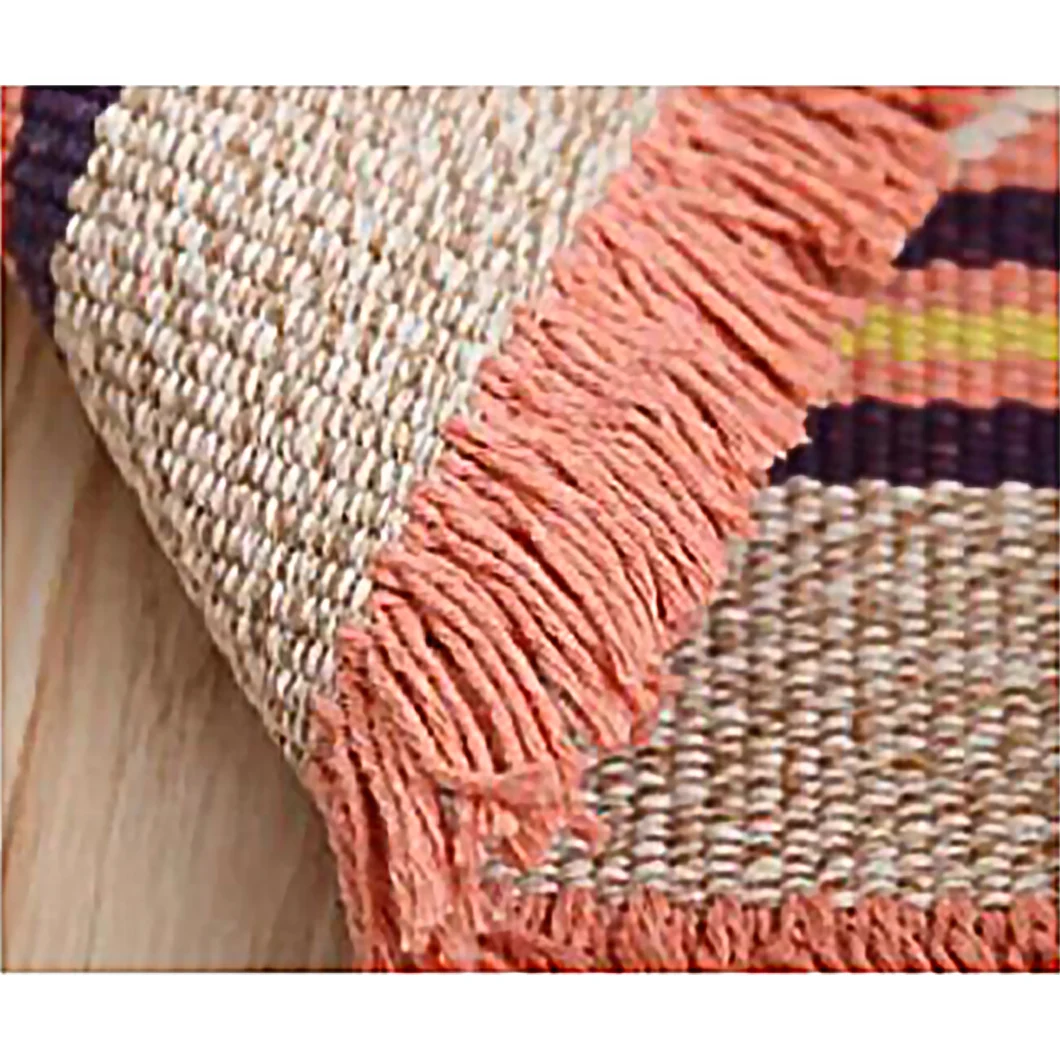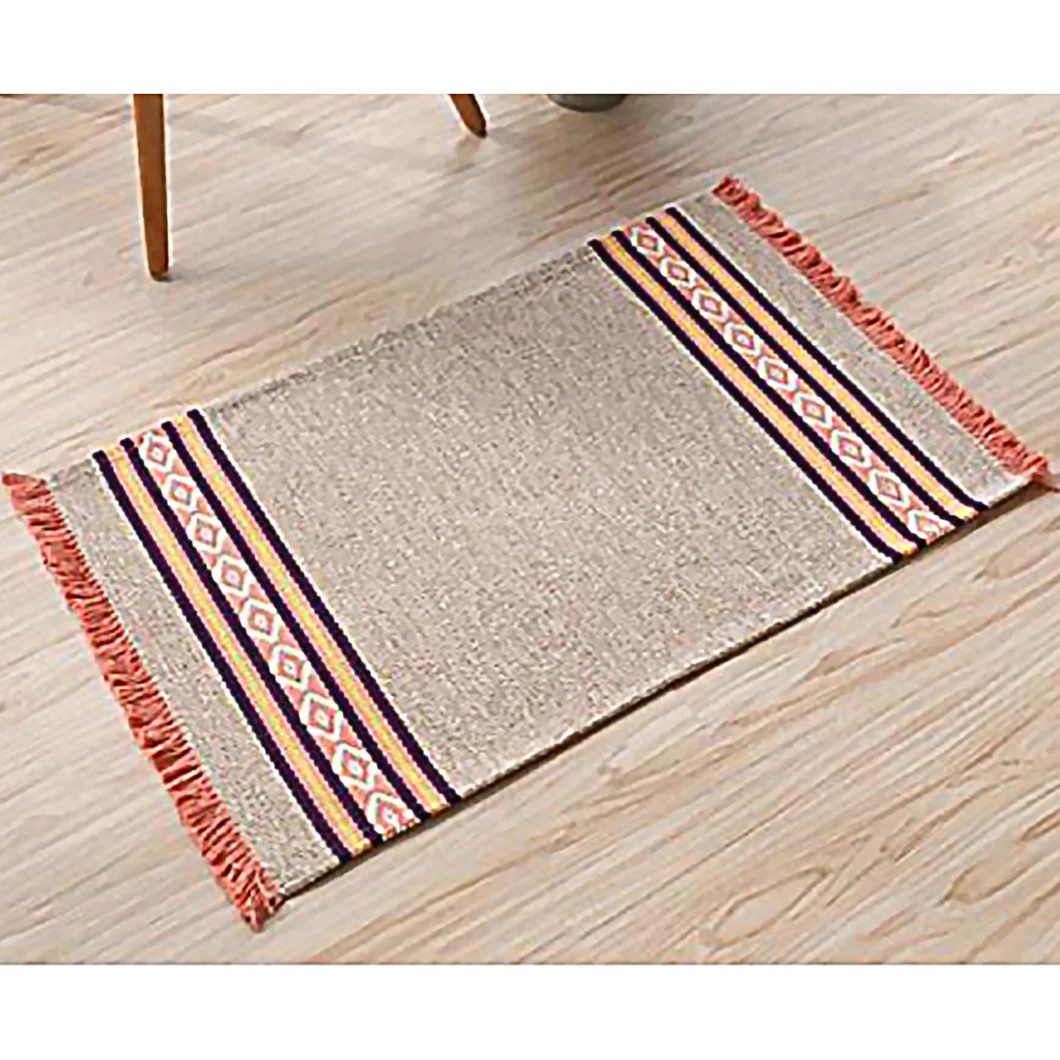 Our cotton rug well made by 100% Natural Cotton material.Great water absorption,protect your floors from stains and scratches,give soft and breathable touch when people walk on them.

Cotton rugs designed with geometric patterns and extra snazzy knotted fringe tassels on each side which make them seem simple.Charcoal grey and cream white color that will make it never go out of style and long time stay on the floor and also match all themed room decor.

Cotton area rugs will make great bedroom rug,living room rug,laundry room rug,throw rugs for kitchen floor,bathroom, entrance way, hallways,door mats,kids room,entryway,etc,and also great throw mats for sofa.

WASH INSTRUCTIONS: In order to protect the cotton carpet, it should be washed in water no more than 30ºC and in a gentle way.Avoid long time soaking. Its better to wash the rug after several days use to protect the printed pattern. Do not bleach. Do not use brush to wash. Lay flat to dry. Machine Wash in a mesh bag / Hand Wash/spot clean for easy care.
Why us
1, Cost
Wwith govermment suport, vertical procss;mass producton,special far ic constucion arangement wear the most cometie meanfctuing go of coed uocurns nthe n sery
2 , Sufficient production capacity:
-filament/yarn: 140Tons /day
-weaving/knitting capacity: 50-100K yards per day
-cut & sew/packing: around 20-40K pcs per day depends on items-container loading: 10x 40hicu/day
3, Planning
Carry safety stock for 4-6 weeks for replenishment.
On-time delivery rate is 98% in our record for year 2018.
4, Financial support and reliability
With the support from state-owned group STIG, can pre-buy the material and maintain the cost despite the market fluctuation.
5, Team
we have experts in products development, quality control; design/testing; shipping etc.
6, Future development:
We are able to develop new products for our customers, any new ideas are welcome.